12 April 2016
LAASYA SHEKHAR
DECCAN CHRONICLE
24-hour samples were taken using filters fitted to a low volume air sampler, which analysed for PM 2.5 and all heavy metals.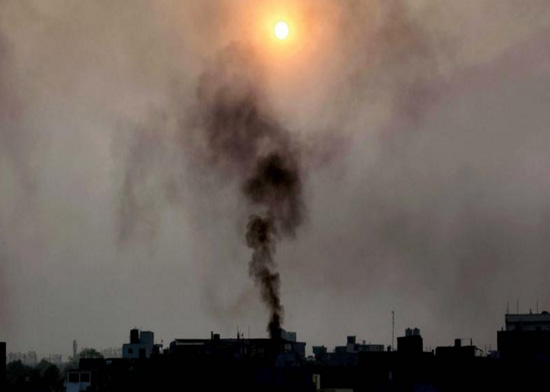 Arcinogenic agent Arsenic was identified in the sample.
Chennai: A survey conducted by Coastal Resource Centre along with members of the local community at Ennore creek has produced alarming results about the air quality in the suburb. The pollution levels are equivalent to New Delhi with PM 2.5 levels recording 2.3 times higher than the prescribed limits.
Samples taken from the rooftops of residential homes in the villages of Kattukuppam, Mughathwara Kuppam, Athipattu and Ernavur recorded PM 2.5 levels ranging from 105.7 to 141.5 Mg per m3, which exceeds the 60 Mg per m3 level prescribed by Ministry of Environment, Forests and Climate Change(MoEFCC).
"As the Tamil Nadu Pollution control board failed to monitor the pollution levels, we sought help from the members of Coastal Resource Centre to take samples," R.L. Srinivasan, president of fishermen cooperative society, told DC.
Neurotoxins accumulated in the atmosphere have led to degeneration of the lifestyle of the fisherfolk and residents who frequent ENT specialists complaining of respiratory problems. "Health issues like cold and wheezing keep haunting us once in 20 days. While a private hospital is located 10 kilometres away in Thiruvottiyur, we commute over 15 kilometres to reach GH or Stanley hospital,"
Ennore air worse in PM 2.5 than New Delhi