22nd Aug 2013
Pramila Krishnan
Deccan Chronicle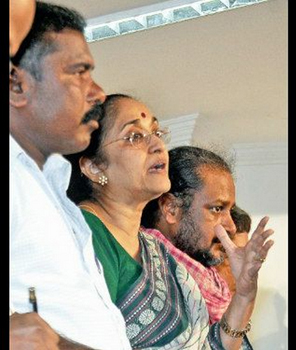 Chennai: Green activists on Wednesday complai­ned that setting up the proposed 4,000-mega watt ultra mega power plant funded by the Central government in Cheyyur would aff­ect acres of farmlands and sacred groves.
They mentioned that more than 80 lakes, which irrigate 16,000 acres of agricultural land and beach area on the coast, would be in danger if the power plant was set up in Cheyyur. Also, so­me of these lakes dated back to the 8th century and needed to be protected as heritage structures.
They have urged the government to shift the project to barren land. Releasing the rep­ort on the plant, activist Nityanand Jayaraman said that Cheyyur is located in a veritable water bowl, and setting up the power plant and ash pond in that groundwater-rich area will affect the agricultural production.
"The environmental impact assessment cons­ultants cleared the project by saying that there were no sensitive ecosystems in Cheyyur. They said that there were no mangroves and the number of migratory birds was negligible. But the entire habitat is eco-sensitive," he said.
CPR Environment Centre director Nand­itha Krishna said the government should shift the project to Tiruchy district where there were several acres of barren land.
"Ours is an agricultural country and we have to set up our industries in non-agricultural land. Many acres of barren land in Tiruchy district or in other districts cou­ld be used instead of polluting the farming land of Cheyyur," she added.
Locals also say that the plant would put their lives in danger. M. Marimuthu, resident of Panaiyur, in Cheyyur, said, "We were not informed about the plant. When the public hearing was held the locals were not allowed to register their apprehensions. We don't want a power plant which will spoil our farms and fishing zones." Marimuthu and oth­er residents have moved the green tribunal seeking to quash the project.
Greens see red in Cheyyur plant