Cuddalore, 10 July 2013: One contract worker was killed in an accident at the construction site of thermal power plant by IL&FS in Cuddalore. According to local reports, Ravinder, aged 25 years, got severely injured after falling down from the chimney on 7 July 2013. We was rushed to the hospital by the other workers where he was declared dead. Ravinder is a contract worker from Bihar. His brother Deepak Kumar has filed a police complaint against the unit in the Parangipettai Police Station of Cuddalore.
A separate complaint with the Deputy Inspector of Factories was filed by SACEM. The Deputy Inspector of Factories confirmed making a site visit post the accident, more details are awaited.
Please see the media report in Tamil attached.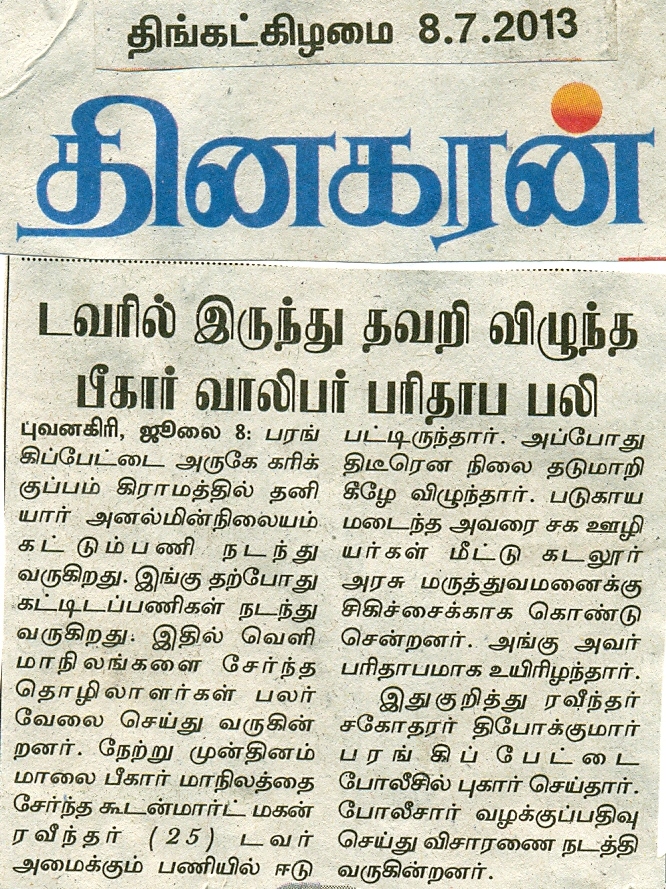 Accident in IL&FS Power Plant site; One worker dead