Cuddalore, 17th May 2015: More than 200 residents of Semmankuppan today blocked the East Coast Road in SIPCOT region blocking traffic for more than an hour to protest pollution from a Golden Fish Oil Company. According to sources, the company had been operating for more than a week and was causing severe odour pollution in the region. Residents reported headaches and vomiting as a result of the odour.
Following the road blockade DSP Mr.Ramamurthy arrived and negotiated with the people. It was decided to take the matter up with TNPCB and demanded that the unit should not operate until TNPCB decides on the matter.
Residents have been protesting against the unit from the time it began it's operations, but the local police so far handled the situation and had negotiated with the residents to have the company operate as long as there were no odourous emissions.
Since the odourous emissions began again, the residents took to the streets once again to protest the operations of the unit.
It is also learnt that the company manager Mr.Shahool Ameed lodged a complaint at the Old Town police station against the protestors. Consequently the police filed a case against ten of the people present at the demonstration, some of them being Vengatesan, Arumuam, Manikandan, Vijaya Pandiyan and Vignesh, all residents of Semmankuppam.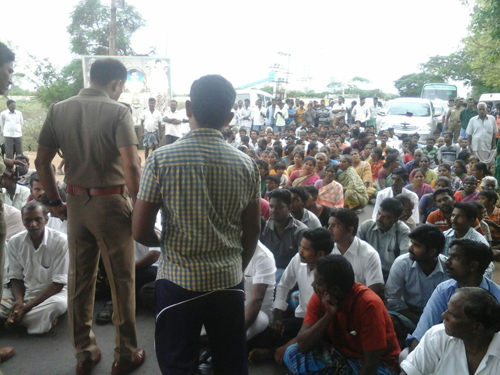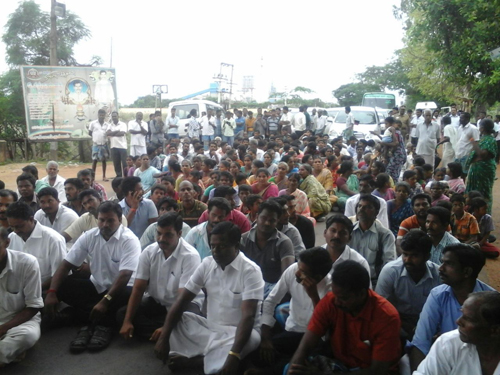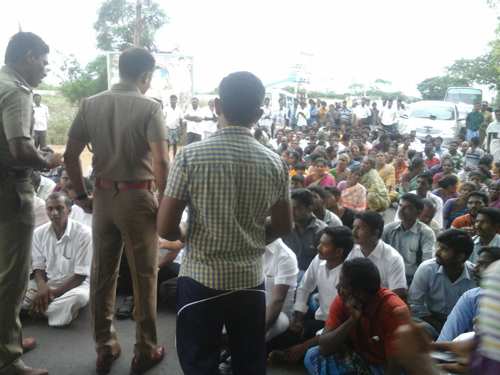 Cuddalore Residents Block Road to Protest Pollution from Local Unit