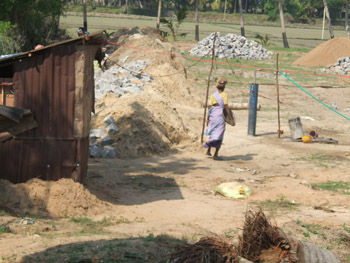 Cuddalore, 22 November 2007: It was the meticulous monitoring of the SACEM monitors that helped the authorities to stall the illegal construction of Narmada Chemicals soap factory in Semmankuppam village, SIPCOT. On 15 November, SACEM monitors noticed construction activities near Semmankuppam and immediately proceeded with inquiry about the nature of the factory and the status of permissions required to initiate construction.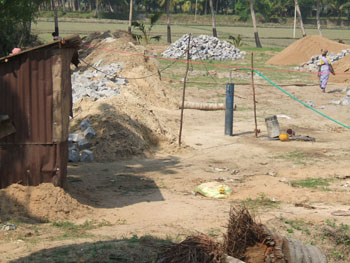 Upon inquiry they found out that the factory was a unit of Pondicherry based Narmada Chemicals and was being set up to expand their soap/ detergent manufacturing capacity. The monitors also found that the unit had commenced construction without obtaining Consent to Establish from the Tamil Nadu Pollution Control Board (TNPCB), a very important permission that forms the prerequisite for any construction.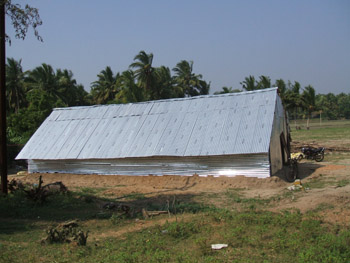 Armed with this information, the monitors reported this activity to the TNPCB which took prompt action and issued direction to the unit to stop construction until it obtains adequate permissions. The TNPCB has also sent a letter to the SIPCOT authorities inquiring about the permissions given for the borewell to the unit. A response is awaited.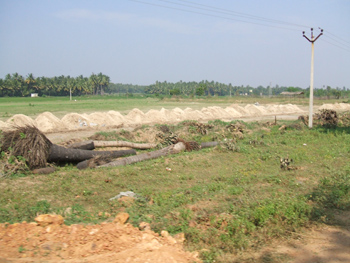 This is not the first time a unit has tried construction without permission, previously Tagros, Chemplast and Pioneer have made successful attempts in these kinds of illegalities. In fact it is quite common for industries in SIPCOT to construct first and then meet the statutory requirements of permissions etc. This is the first time when such illegality has been brought to the notice at such an early stage of construction and TNPCB has taken timely action. SACEM hopes that such timely action is taken even in future in case of further illegalities by this unit or any other unit in the area.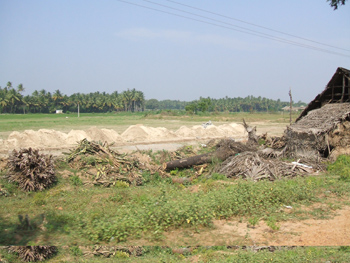 Alert SACEM Monitors Prevent Illegal Factory Construction in SIPCOT Area