Saturday 24 January 2015
Private Power Co Picketed
Express News Service
The New India Express
Invites residents wrath for functioning defying the order of National Green Tribunal
Chidambaram: The Karikuppam villagers led by Chidambaram's CPM MLA K Balakrishnan on Friday picketed the IL&FS power company for defying the orders of the National Green Tribunal (NGT).
The protestors braved showers for over two hours, demanding that the district administration take action against the company for functioning despite the NGT canceling its environmental clearance.
According to the protestors, "The village roads have all but disappeared due to the company; burial grounds and other basic facilities have been lost; lack of safety measures are leading to the deaths of the workers at the site; and the company is not providing employment to the locals."
The protestors also demanded that the company pay Rs 25 lakh to the family of Uttam Yadav, who recently died in a work site accident.
"The company should bear the cost of laying new roads damaged by heavy vehicles coming to the site and also construct toilets and provide drinking water to all the surrounding villages," the agitators demanded.
On information, the tahsildhar, deputy superintendent of police and other officials held talks with the protestors.
The villagers called off the protest after the officials assured to hold a peace committee meeting, chaired by the District Revenue Officer and sub collector, on January 27. Higher officials from the power company too will take part in the meeting.
Click on the images below to view larger resolution of new clipping: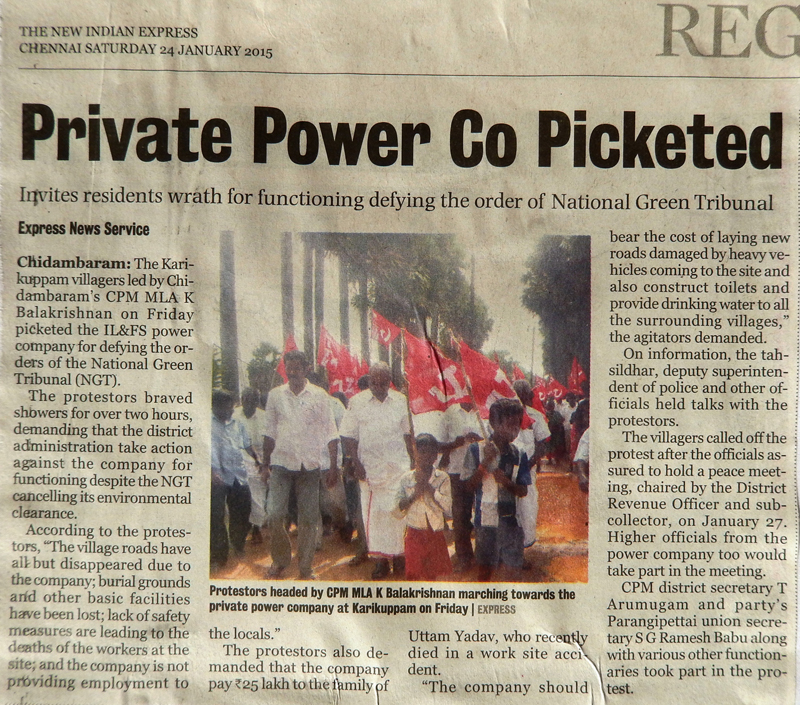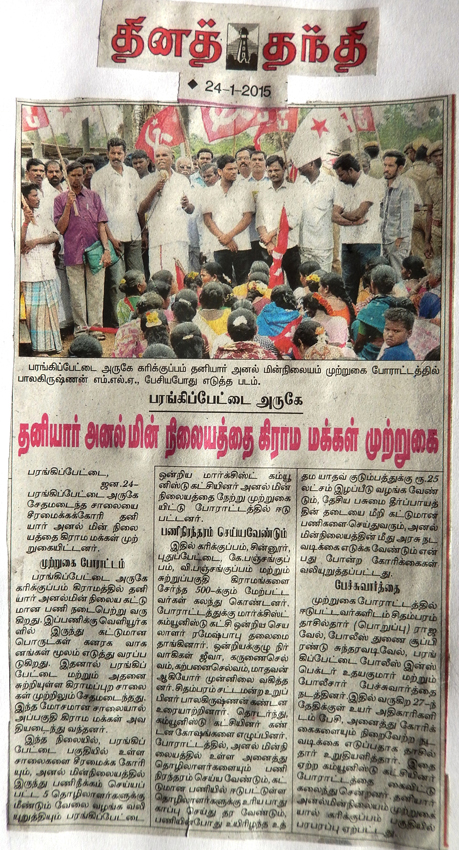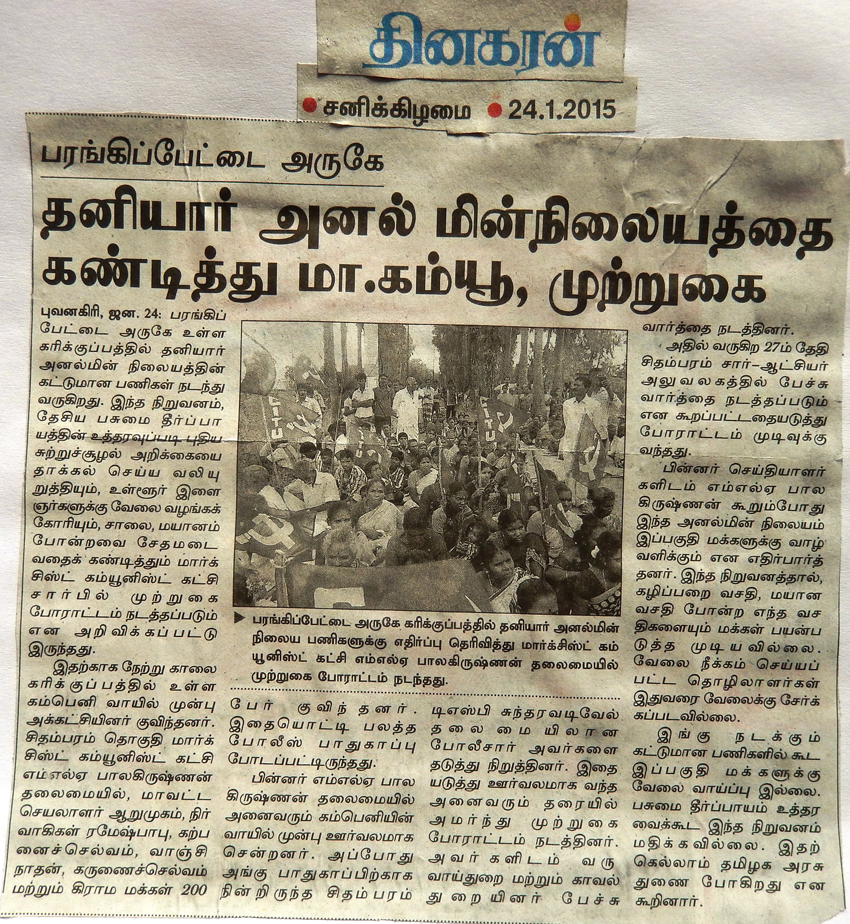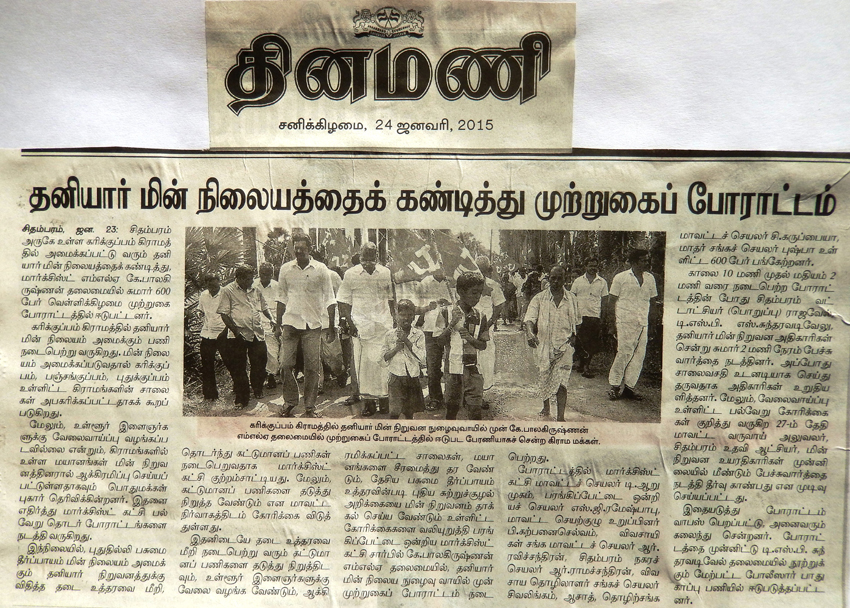 NTPC the only bidder for Tamil Nadu UMPP