Cuddalore, 2 April 2014: More than 1400 residents from 25 villages of Cuddalore today participated in a daylong hunger strike opposing the proposed textile park in Periyapattu village of Cuddalore. The strike was organized in an open land adjacent to the proposed textile park site in the village. The hunger strikers that were from both the fishing and farming communities demanded an immediate cancellation of the proposed textile park. They also demanded that the government should put in measures to protect the rich groundwater and agricultural lands in the region. The residents have vowed to intensify their resistance if the government did not take immediate action to cancel the project.
The hunger strike was organized by members of Perumal Lake Irrigation Farmer's Association, Tamil Nadu Farmer's Scoiety, Coastal People Lilvehood Rights Organisation and SIPCOT Area Community Environmental Monitoring and had participation from the residents of Periyapattu, Periyandikuzhi, Chinnandikuzhi, Gopalapuram, Vandiyampallam, Sandrormedu, Andarmullipalayam, Silambimangalam, Kayalpattu, Thazhanchavadi, Poochimedu, Puthiraveli, Villiyanallur, Samiyarpettai, Kumarapettai, Madavappallam, Annappanpettai, Reddiyarpettai, Ayyampettai, Pettodai, Periyakuppam, Puthuchathiram, Thatchampalayam, Kobalapuram, Thampalaiyampallam and other neighbouring villages.
The South Indian Mills Association (SIMA) proposed a common infrastructure project for textile wet processing at Cuddalore with an investment of more than Rs. 475 crores in September 2004. Since then more than 7 textile groups have joined the proposal. The state government has allocated about 300 acres of land in SIPCOT Phase III near Periyapattu village for the execution of this project. The Periyapattu region in Cuddalore has become the area of choice for locating the textile units because of the abundant groundwater availability and the close proximity to the sea for marine discharge of the effluents.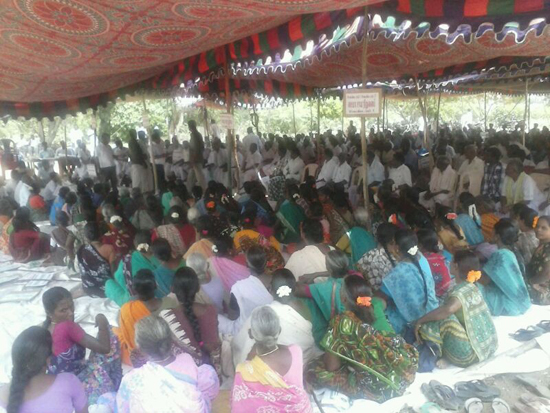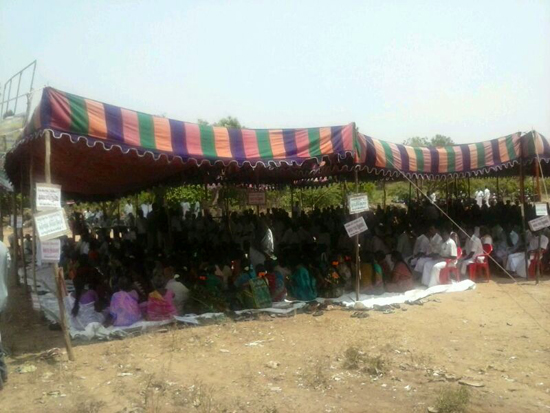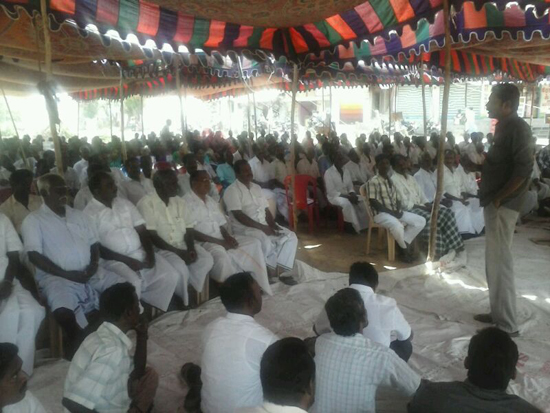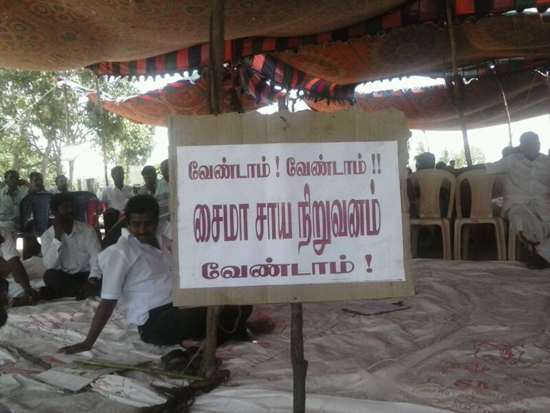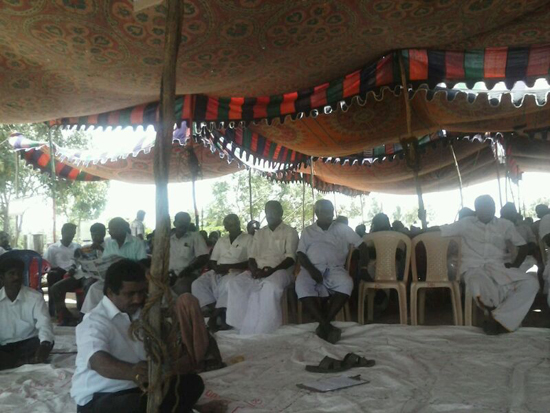 Cuddalore Residents Organize a Day-long Hunger Strike Against Proposed Textile Park