Cuddalore, 8 September 2007: More than 1500 villagers from Thiyagavalli and Kudikadu panchayats protested against the proposal to set up a 1320 MW coal fired thermal power plant by Cuddalore Power Corporation Ltd at a public hearing held at Cuddalore yesterday. Villagers demanding immediate rejection of the project shouted slogans at the hearing and later organsied a road blockade outside the venue on the national highway (NH 45A).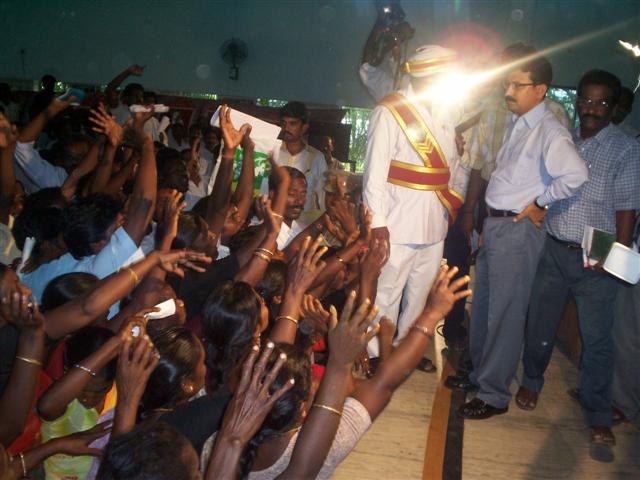 A public hearing under the new EIA Notification was to be conducted on the proposed power project yesterday in Cuddalore. Opening the session, the Collector invited the project proponents to introduce the project to the participants of the hearing, objecting to this activists requested the Collector to first hear the objections of the residents who have been subjected to live in polluted environment for more than 20 years and would be facing more pollution due to the new proposed project.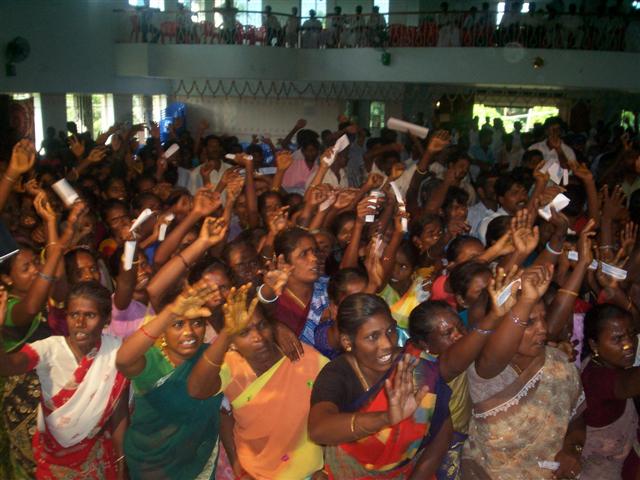 The trouble started when the Collector refused to grant audience to the people before the project proponent. Taking his refusal as one more among numerous instances where their woes have not been heard by the administration, the villagers got angry and started shouting slogans against the proposed project and gheraoed (surrounded) the Collector. This chaos and confusion continued for about half an hour before police intervened and escorted the Collector out of the hall. At this point the villagers who had earlier made it clear that they would not accept the project in any form and would oppose every move of land acquisition in their area staged a road blockade on the national highway to reiterate their point. Traffic on the national highway was blocked for about an hour before the RDO intervened and assured the people that no action on the project will be taken without the consultation of the people. At this point angry villagers removed the blockade and left the venue.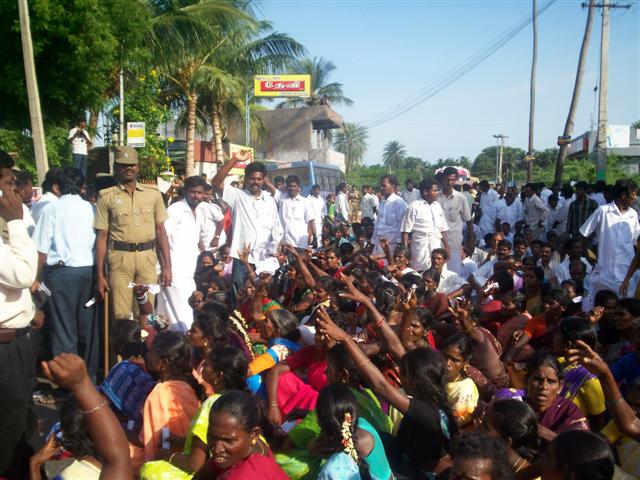 Such anger among villagers is not sporadic and should not be treated as one. This anger is a result of growing frustration among the residents of SIPCOT Cuddalore about the increasing pollution and the refusal of the district administration in taking any action against the industries. Adding to this frustration is the new policy of the government to locate more polluting industries in the area. The government has been warned about such situations in the past, the three member team that conducted a public hearing on invitation from SACEM in July 2006 had predicted law and order problem because of the mounting frustrations among the villagers due to the government's apathy and inaction on the issue of industrial pollution.
Massive opposition to the Cuddalore Power Project; more than 1500 villagers protest at the public hearing