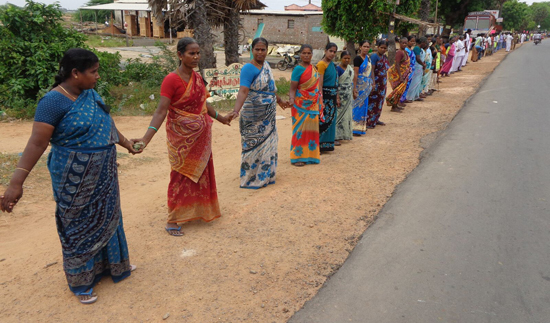 Cuddalore, 11 July, 2014: More than 1000 residents form at least 10 villages including Vaandiyampallam, Nainarkuppam, Andarmullipallam, Kayalpattu, Silambimangalam, Periyapattu participated in a 2 hour long human chain on Cuddalore Chidambaram National Highway (NH 45A) today to oppose the proposed SIMA Textile park in their region.
The chain that started at the Periyapattu village ended till Silambimangalam on the Cuddalore-Chidambaram NH.
The residents have been demanding a scrapping of the proposed textile park on the ground that its location in a water rich area like theirs would spell doom for the groundwater. They cited example of Tiruppur, a textile manufacturing hub in Tamil Nadu to showcase what textile pollution could do to a place.
This protest is a part of a series of ongoing protests in the area opposing the SIMA Textile park and was organized by local farmers and villages.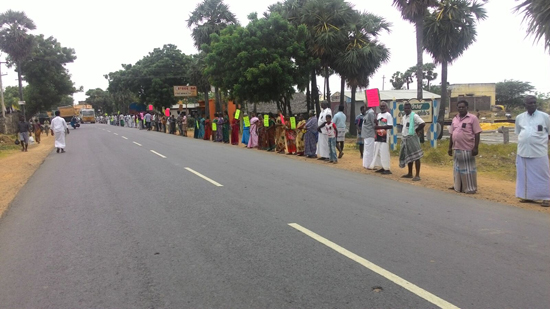 Residents form Human Chain to demonstrate opposition to SIMA Textile Park