Cuddalore, 15 November 2011: Like every year the South East monsoon this time too has provided an opportunity for the SIPCOT units to illegally flush out untreated and toxic effluent in their storm water drains. According to SACEM, blackish effluent with oily film were noticed from the storm water drains of TANFAC, Loyal Superfabrics, Tamil Nadu Pigments and Pioneer Jellice units in the region. At many places stagnation of this water and chemical odour of rotten material was also reported. SACEM monitors reported that run-offs from open hazardous waste dumps and effluent treatment tanks were the source of the contamination. It is feared that the contamination could spread far as all storm water drains of SIPCOT end in River Uppanar.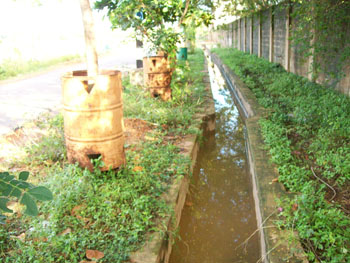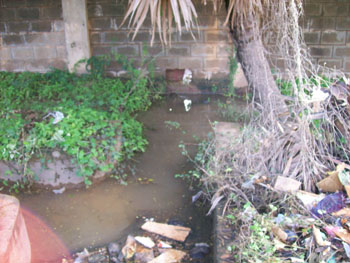 According to residents of Eachangadu village the heavy rains of last few days has caused a major slush of toxic waste behind SPIC Pharma's unit on the banks of River Uppanar. This place was used as a dumpsite for mycelia sludge while the unit was in operation. Villagers reported rescuing a cow which fell into this slush.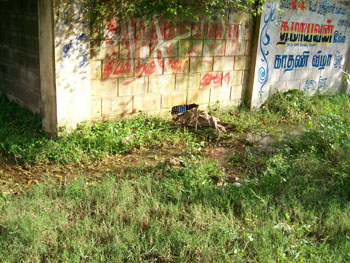 While several complaints regarding the ongoing violations have been reported to the TNPCB, residents and SACEM are yet to receive a response on their complaints.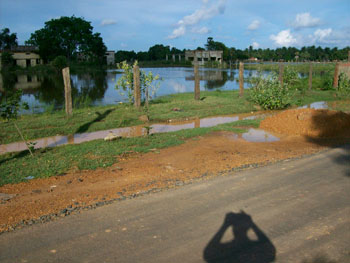 TN Heavy rains: A boon for polluting SIPCOT units