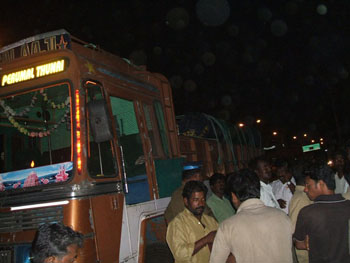 Cuddalore, 23 January 2008: Alert SACEM monitors today intercepted a truck (No TN 41 Q 3772) loaded with more than 50 drums of chemicals at the busy main road of Cuddalore new town at about 6.00 pm. The monitors suspected that the chemicals carried in the truck were hazardous wastes as the drums were old and not labeled and there was a pungent nauseating odour emanating from the drums. They stopped the truck and asked for documents describing the type of waste from the driver. The driver informed them that he was carrying waste oil from Shasun to Polachi and he had no documents. The monitors immediately informed the District Collector highlighting the illegality of the transit and requesting action. The monitors also tried to inform the Tamil Nadu Pollution Control Board but the officers at the board office informed them that it was a festival day and that they would not attend to the incident.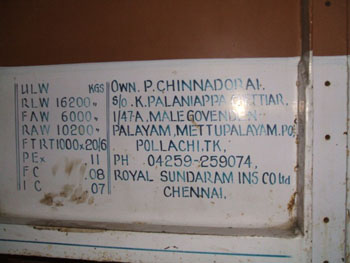 After instructions from the District Collector the police and the TNPCB officials arrived at the spot, took the statement of the driver and finally took the vehicle under custody at about 7.00 pm as the driver failed to produce any document on the spot identifying the chemical. Upon arriving at the police station the monitors found more than 20 Shasun officials on the spot with the truck chalan and other paper work that ought to have been with the driver. It was surprising to see how quickly the police and TNPCB accepted Shasun's explanation and cleared the suspicion. According to the information submitted by the unit this was a consignment of aldehyde destined for Shasun's Pondicherry unit. Even though this statement was completely contradictory to the earlier statement of the driver given to the police and TNPCB, it was accepted as final statement without any verification. After a long debate and argument finally at about 9.00 pm the TNPCB agreed to sample the chemical to verify the claims of the unit. Even then SACEM monitors were not allowed to take a simultaneous sample. It was only after their repeated concerns of the fairness of the analysis, given their past experience with TNPCB, the District Collector finally instructed to take another sample that would be analysed independently. This sample was taken in the presence of SACEM monitors by the Tahsildar of Cuddalore Town at 9.52 pm and delivered to the District Collector's office the same night.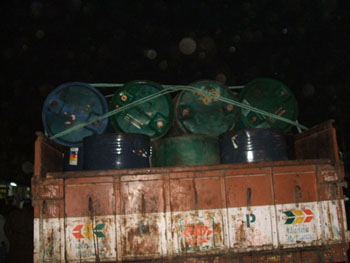 An official complaint requesting investigations in the case has been filed with the District Collector and TNPCB Head Quarters. Monitors are awaiting the results of the sample and further response from the authorities.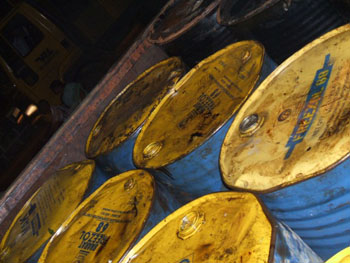 Shasun's Consignment of Suspected Hazardous Wastes Intercepted; High Drama at Police Station