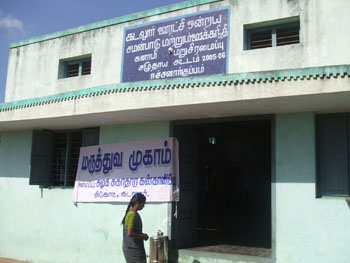 Cuddalore, 24 January 2008: Community Health Monitoring (CHM) conducted its first health camp on the issues of reproductive diseases among women in Eachangadu village today. The health camp was conducted from 9 am to 12.30 pm and was attended by about 60 women. This is the first effort of CHM to organise health camps in the SIPCOT region focusing on locally prevalent diseases. Two doctors from Cuddalore town volunteered for the camp.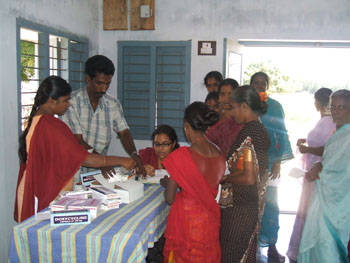 Women who attended the camp expressed their happiness at the manner in which the program was organised. They felt that this camp was different from their regular encounters with other doctors. They were happy with the amount of time that each doctor could give them and the interest the doctors showed in their problems. CHM felt the need to conduct the camp after finding the results of a survey conducted in three SIPCOT villages – Eachangadu, Sangolikuppam and Semmankuppam, that indicated a very high rate of reproductive disorders among women.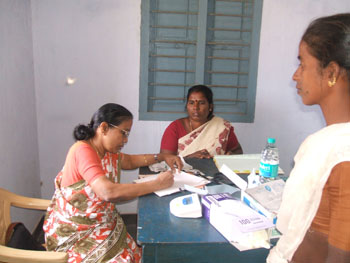 CHM will be conducting a similar camp in Sangolikuppam village tomorrow. CHM also intends to carry on more survey and camps on various issues in future.
Community Health Monitoring Conducts it's First Health Camp in Eachangadu