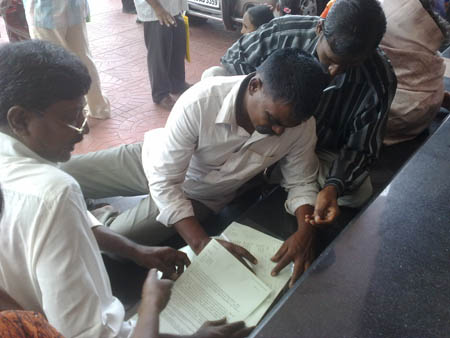 25 JULY, 2011. SALEM — Twenty seven people from different parts of Mettur submitted complaints of pollution and damage to health and livelihood to the District Collector of Salem at the Grievance day meeting at the Collectorate. Residents from Ramamoorthy Nagar, a residential area behind Vedanta-owned Malco's thermal power plant wrote to the Collector complaining of incessant dust from the mountain-like dump of toxic Red Mud, and demanded its speedy removal. Complaints handed in on behalf of the residents of Greenpark talked about the difficulties caused by two illegal coal unloading and storage yards belonging to Malco and Chemplast. The complaint pointed out that coal dust from the yards was making the air unbreathable in the area. Mottur residents too pointed out to the noise and pollution caused by Chemplast's Thermal Power Plant. Farmers from Thangamapuripatnam submitted complaints stating that fly ash slurry from the Tamilnadu Electricity Board-owned Mettur Thermal Power Station was being released into public waterways, and that this was contaminating drinking water and agricultural fields.
The Collector forwarded the complaints to the District Environmental Engineer, Tamilnadu Pollution Control Board, seeking a response within a week.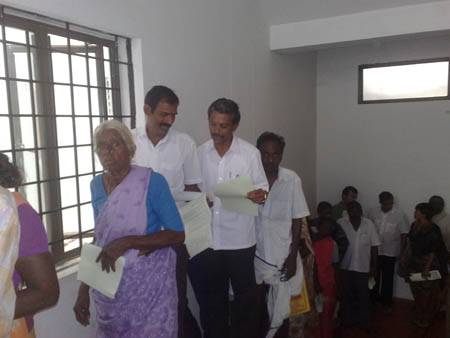 The Mettur farmers came together under the Mettur Pathugaapu Iyakkam (Mettur Protection Group), and their visit to Salem was facilitated by the Salem Citizens Forum.
Mettur Residents Petition Collector Against Pollution