Cuddalore 28 October 2010: Several illegal discharge of effluents from the SIPCOT units were reported by SACEM monitors on 23 October 2010. It is suspected that the units engaged in this activity to escape monitoring from the TNPCB as directed by the High Court of Madras. The first incident was reported at about 3 am in the morning at Kudikadu-Uppanar Vaikkal (Canal). Fishermen reported severe skin itching, burning and rashes after they came in contact with the water. They also noted black colour effluent with a layer of oil on it. While the canal is behind GSR Products Ltd. the actual source of effluent is not known. The second incident was reported at about 10.30 am from the northern side of Pioneer Jellice India Pvt. Ltd. SACEM monitors visited the spot and noticed effluent with white foam being discharged into the canal.SACEM fears that the industries were resorting to this kind of activity to escape the previous days order of the High Court of Madras for a rigorous effluent monitoring.
The High Court on 15 Ocotber had issued orders to shut own CUSECS that carries effluent from units in the region into the sea. One of the major violations of CUSECS is to discharge effluents in violation of the standards prescribed by the Board. On 22 Ocotber the High Court temporarily suspended this order and instructed the Board to conduct rigorous effluent monitoring and based on this results would decide the final fate of CUSECS.
A complaint about these incidents were filed with the TNPCB.
Photos: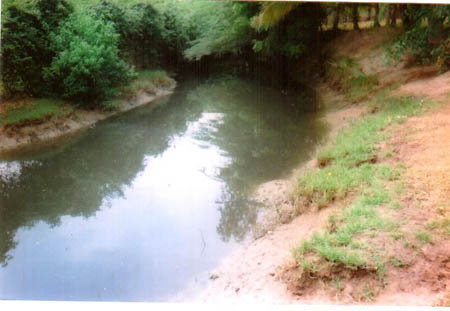 Pinoeer north side near Uppanar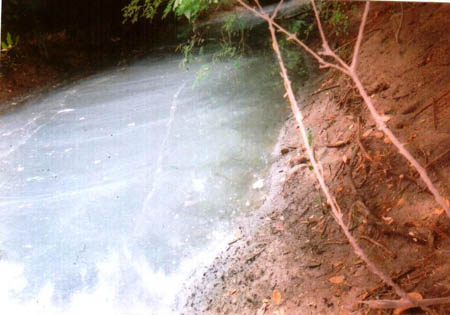 Pinoeer north side near Uppanar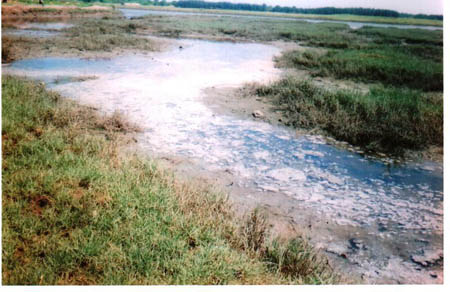 GSR back side canal near Uppanar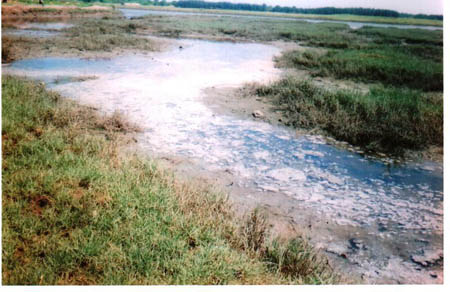 GSR back side canal near Uppanar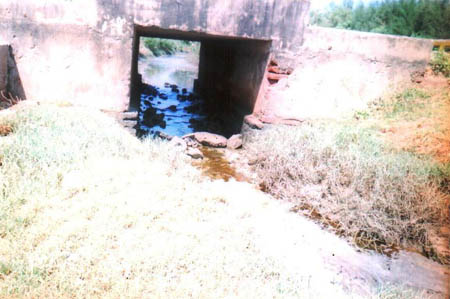 GSR back side canal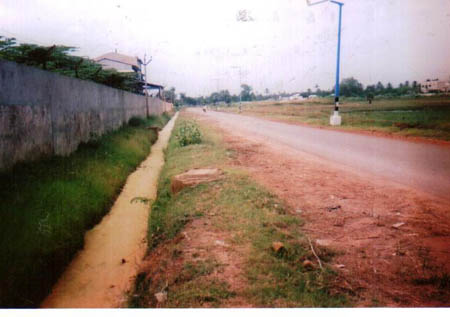 Tanfac north side drainage canal
SIPCOT Units Release Effluent Illegally into the River Uppanar to Escape Monitoring