COIMBATORE, December 29, 2015
M. SOUNDARIYA PREETHA
The Hindu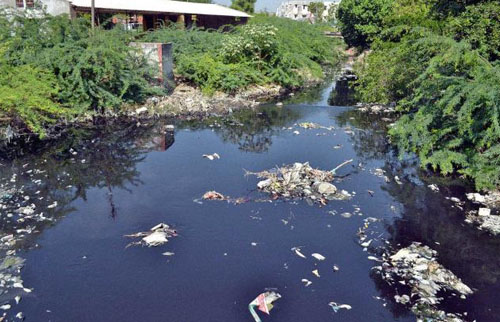 Several processing units in the State have gone in for either common effluent treatment plants or individual effluent treatment plants with zero liquid discharge systems..—
Photo: M. Govarthan
The Central government's proposal of making zero liquid discharge system mandatory for textile units having waste water discharge more than 25 kld (kilo litres a day) will hit some of the textile processing parks in the State.
The Centre had issued a draft notification in this regard recently and sought views from the industry.
Several processing units in the State have gone in for either common effluent treatment plants or individual effluent treatment plants with zero liquid discharge systems. However, the owners say the cost of implementing zero liquid discharge systems was high.
In an effort to bring down the cost of processing and effluent treatment, the Southern India Mills' Association has proposed two processing parks – one at Cuddalore and the other at Ramanathapuram – with marine discharge system. It has already invested about Rs. 75 crore to create common infrastructure and effluent treatment systems at Cuddalore.
If the Centre makes the zero liquid discharge (ZLD) system mandatory, the entire project at Cuddalore will be hit. The cost for setting up evaporators is huge and hence, the ZLD is viable for units making value added products, says a representative of the association.
In a memorandum submitted to the Tamil Nadu Pollution Control Board, the SIMA Textile Processing Centre urged the board to take up the issue with the Central Pollution Control Board so that marine discharge systems are accepted.
The technology and equipment for ZLD requires huge space, investment and recurring cost and the small and medium-scale enterprises find it difficult to operate the plants. "Sudden change from present standards of discharging of waste water to 100 per cent recycling will not only affect the performance of the industry but also limit its growth in the global trade," according to the Confederation of Indian Textile Industry.
The textile industry has expressed its willingness to work with the governments to evolve an acceptable solution that will benefit the industry and also ensure that the environmental standards are maintained, said Naishadh Parikh, chairman of the confederation.
Say they cannot afford to go for zero liquid discharge system
Textile units urge Centre to accept marine discharge system