Aug 8, 2017
Bosco Dominique
Times of India News Network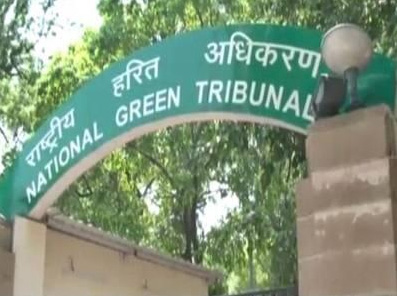 CUDDLORE: The National green tribunal has ordered the Tamil Nadu pollution control board's (TNPCB) environmental engineer (Cuddalore district) to inspect an industry in Sipcot industrial complex in Cuddalore district and take appropriate steps to shut it down if found that it has been operating without valid consent.
"The district environmental engineer (R Ramasubbu), Tamil Nadu, is directed to inspect the 2nd respondent industry (M/s Stride Shasun Limited) and if the industry is operating without the required consent to establish and operate, steps shall be immediately taken to close the industry," justice Nambiar said in the order.
The tribunal passed the order on July 27 following a petition by Puducherry environment protection association (Pepa) honorary president R Kothandaraman. The justice also directed Ramasubbu to file a reply within three weeks with an advance copy to Pepa, who was granted the liberty to file a rejoinder, if any, within a period of one week thereafter. The tribunal posted the case for further hearing on August 28.
Pepa in its petition charged that the industry has been operating the plant without valid consent under the Air (prevention and control of pollution) Act, 1981 and the Water (prevention and control of pollution) Act, 1974. These Acts mandate that no person shall without the consent of state board (TNPCB) establish or operate any industrial operations.
The consent issued to the industry expired in March, 2016. The application seeking consent to operate by the industry in November last year was rejected by the TNPCB. However, the industry has been operating and discharging effluent illegally and indiscriminately without valid consent to operate violating all rules and regulations. The industry's operation is a violation of Hazardous waste management rules and the environment (protection) act, 1986., the petitioner said Pepa charged that the TNPCB failed to discharge its duties by not ensuring the closure of the plant. The TNPCB permitted the industry to operate leading to further pollution in the critically polluted area., it said
The forum pleaded with the tribunal to direct closure of the industrial unit and the district environmental officer (Cuddalore district) to initiate action under various sections of relevant laws and acts. The forum also requested the tribunal to impose heavy penalty on the industry and direct the industry to pay compensation for environmental harm caused by its illegal activities and to pay the cost of the present petition.
The forum has decided to plead with the tribunal to initiate contempt proceedings against Ramasubbu for failing to honour its order. Kothandaraman in an email on Saturday to Ramasubbu attached a scanned version of the certified copy of the tribunal order and said the forum has decided to approach the tribunal seeking to initiate contempt proceedings against him for failing to honour the order.
NGT directs TNPCB officer to inspect industry, to close unit if found violating norms