COMMNUMITY ENVIRONMENTAL MONITORING
42A, 5th AVENUE, BESANT NAGAR, CHENNAI – 600090, INDIA
Chennai April 9, 2007 – Renowned Tamil contemporary poet and theatre artist Tamizhacchi launched the '1000 Bhopals' photo exhibition at the Alliance Francaise today. The exhibition that displayed images from various toxic hotspots across India especially Tamil Nadu is part of a two week long environment festival organized by the Alliance Francaise of Madras.
The photo exhibition primarily focuses on industrial pollution and its impact on human and environmental health and aims at raising awareness of the general public about the consumption of toxic products/chemicals and its impact on the future generations and on people who share their backyards with facilities that make such chemicals. Though the exhibit displays images of Endosulphan poisoning in Kasargode, Kerala and chemical pollution from the Golden Corridor in Gujarat, the main focus is on Tamilnadu where places like Cuddalore, Mettur, Manali, Kodaikannal, Kodungaiyur and Chengelpattu are severely impacted by pollution. "Nature and human life in all these places has been severely impacted due to the industrial activity. The exhibition also aims to generate public opinion on further development of this nature," said Community Environmental Monitoring.
Visitors also lit candles in memory of the victims of the 1984 Bhopal Gas Disaster and the victims of industrial pollution across India. Representatives from pollution impacted communities were also present at the inauguration to interact with the visitors. The exhibition will be on till the 21st of April at Alliance Francaise de Madras – New No.24, College Road, Chennai 600 006.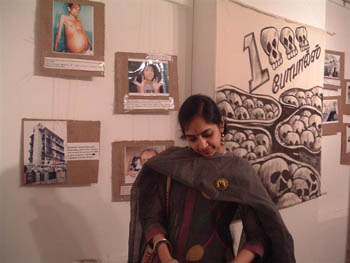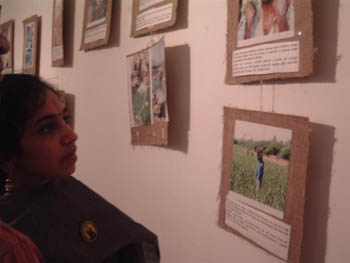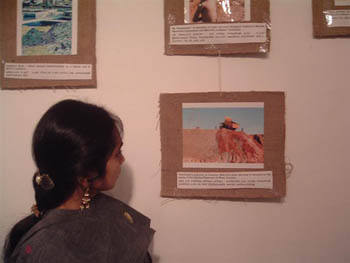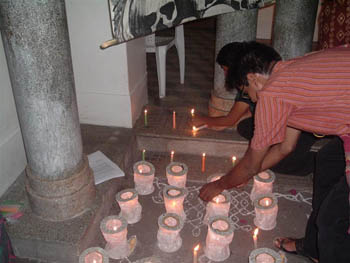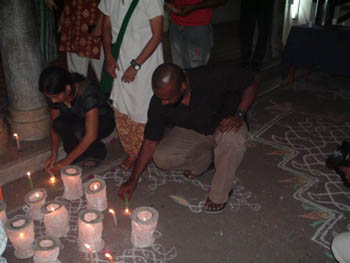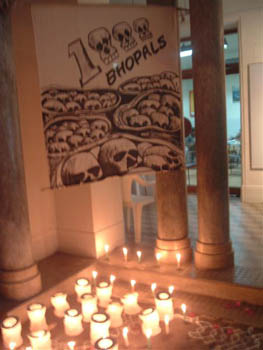 Visit www.sipcotcuddalore.com and www.bhopal.net for updates and more information.
For more information contact:
Dharmesh Shah 9444416546
Shweta Narayan 9444024315
1000 Bhopals Photo Exhibition Launched in Chennai by Tamizhacchi; Chennai Residents Take 'No More Bhopals' Oath