Cuddalore, 7 October 2009: There has been an increase in the report of skin related problems from fishermen engaged in fishing activities in River Uppanar, especially near Sangolikuppam and Semmankuppam village. In one such incident Mr. Thanakodi alias Kumar of Sonanchavadi village reported severe skin itching and burning sensation upon entering the river Uppanar last month (See Photo). According to him there was no smell from the water but skin irritation began after he had spent a few minutes in the water. Later in the day he went to the Cuddalore General Hospital for treatment. He has also sent a complaint in this regard to the Chief Minister, Tamil Nadu Pollution Control Board and the Fisheries Department.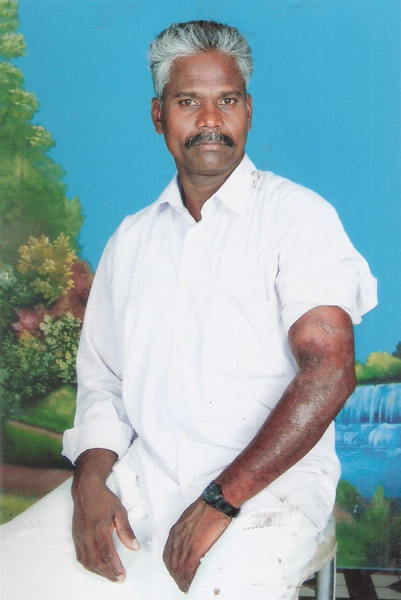 In a separate incident about 25 representative from Sami Nagar (Sangolikuppam), an inland fishing community, presented a petition to the District Collector on 5th October about the increase in skin related disorders of the fisherfolks of River Uppanar. The representative under the leadership of Mr. T. S. Thirumarban of Tamizh Desia Viduthalai Peravai presented a petition and a sample of water and informed the District Collector that in the last few weeks the skin problems in the fisherfolks have increased and the catch has significantly decreased. They suspected illegal effluent discharge into the river as main cause of the problem.
The District Collector has ordered the TNPCB to conduct an enquiry on this matter.
Fishermen report increased skin problems due to Uppanar Pollution