On 10 May 2021, SACEM members observed intense white smoke from Tanfac industry in SIPCOT Cuddalore. 
The monitors report that the smoke was giving intense acidic odour. It is also reported that this industrial smoke and the associated intense odour has been recurring for the past few days in both day and night time. The residents of the area and the passersby face health issues like breathing difficulties, headache, eye irritation and skin irritation.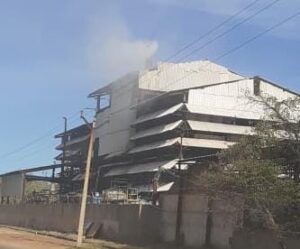 The repeated occurrence of such incidents leaves question on the effectiveness of the air pollution monitoring mechanism and the required regulatory action. It is also found that there is no transparency on the action being taken. 
The SACEM monitors have made a complaint on the air pollution to the District Collector, DEE of TNPCB, Cuddalore and Member Secretary of TNPCB, Chennai demanding necessary action.
Intense Industrial smoke from Tanfac, SIPCOT Cuddlaore