A white layer of air pollutants was observed by the SACEM monitors on the walls of a RO water facility which is located nearby the Semmankuppam village's Panchayat office. The air pollutants were also found to be settled on the leaves of plants and trees in the vicinity. 
The RO water plant is provided by a SIPCOT industry to the Semmankuppam village. The walls of the RO water facility are found to have been layered by white coloured fine air pollutants and the local residents have been continuously facing the issue of dust in the air.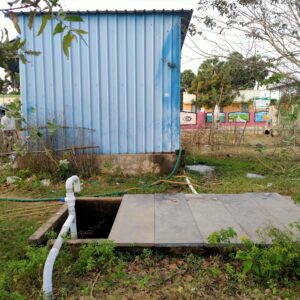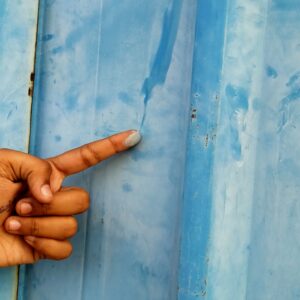 Deposits of white air pollutants on RO plant, Semmankuppam
When the local residents were asked about the incident, they had said that the white dust particles disperse into the village based on the direction of the wind and they have recurring experiences of loss of appetite during the daytime. They have also reported that they face respiratory issues like cold and sneezing on and on.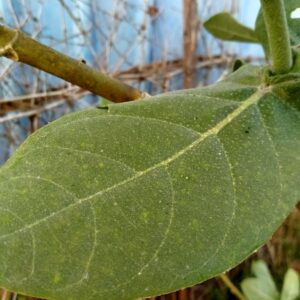 Dust particles on Leaves
Though it is said that there has been continuous monitoring of the air pollution in the SIPCOT area, the occurrence of this incident questions the monitoring mechanism. It is suspected that such incidents are being hid by the pollution causing industries from being reported and recorded. It is also found that air pollution events experienced by the local residents are not noticed or recorded immediately and there is no transparency on the action being taken. 
The SACEM monitors have made a complaint along with the photo evidence of the air pollution to the District Collector, DEE of TNPCB, Cuddalore and Member Secretary of TNPCB, Chennai demanding necessary action.
White layer of air pollutant deposits found on drinking water facilty in SIPCOT area